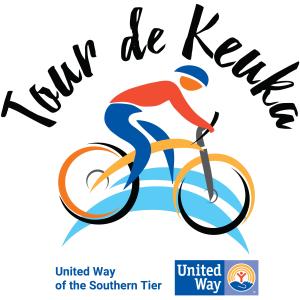 Tour de Keuka is a supported bike ride around Keuka Lake in the Finger Lakes of New York State to benefit United Way of the Southern Tier. Select one of three rides — 45-, 60-, or 100-miles. 
We ride again on Saturday, August 3, 2024! Registration will open on January 1. 
We'll be announcing our 2024 routes in the coming months. 
View the 2023 routes (including elevations):
100-mile/Century Ride
60-mile Ride
45-mile Ride in memory of John "Jake" Geniviva
Have other questions? We've got answers: Tour de Keuka FAQs
Want to volunteer? We'd love to have your help on the Friday prior to the ride and/or ride day. Groups are welcome. If you'd like more information, please call Lois Wilson at United Way at 607-377-5834 or email her.
Contact Info:
Email: tourdekeuka@uwst.org
Phone: 607-936-3753
Social Media:
Find us on Facebook 
Follow us on Twitter