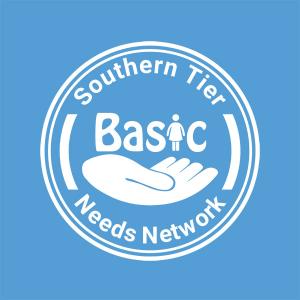 United for Basic Needs
United Way is committed to taking care of our most vulnerable neighbors. This includes those needing food for themselves and their families, and those needing longer-term shelter, both to prevent and address homelessness.
In Steuben and Chemung counties, more than 23,000 residents are living in poverty, according to the U.S. Census Bureau. One person in every eight is at risk of food insecurity, according to the Food Bank of the Southern Tier. Nearly half of all renters spend 35% or more of monthly income on their housing costs.
Educating Our Neighbors
In addition to meeting basic needs, United Way supports programs that help to educate our neighbors on managing credit, focus on debt reduction, and prepare individuals with knowledge regarding asset-building to provide a more stable future for themselves and their families.
A child's economic circumstances can affect his or her academic success. In 2018, about one in five children under the age of 18 in Chemung and Steuben counties was living below the poverty level, according to the U.S. Census Bureau. 
In Chemung and Steuben counties, more than 19% of the population, or more than 33,000 people, is over the age of 65. Approximately 4,100 of these seniors are living in poverty, according to New York State Summary 2019, America's Health Ranking, Senior Report.
United Way of the Southern Tier is proud to partner with local nonprofit agencies to offer programs to support struggling families and individuals in our community. 
See the complete list of program partners here: 2020-2021 Program Partners