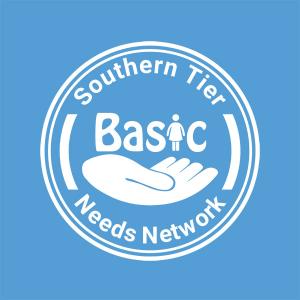 United for Basic Needs
Southern Tier Basic Needs Network focuses on:
* Ensuring the basics of food, clothing and shelter are met, including crisis housing and utility assistance
* Growing healthier communities by increasing access to healthcare and health insurance
* Increasing safety for individuals who have experienced domestic violence
* Building income stability for families and individuals through financial counseling and asset-building tools
United Way is committed to taking care of our community's most vulnerable residents. This includes those needing food for themselves and their families, and those needing longer-term shelter, both to prevent and address homelessness.
In Chemung and Steuben counties, more than 23,000 residents are living in poverty, according to the U.S. Census Bureau. One person in every eight is at risk of food insecurity, according to the Food Bank of the Southern Tier. Nearly half of all renters spend 35% or more of monthly income on their housing costs.
In 2018, about one in five children under the age of 18 in Chemung and Steuben counties was living below the poverty level, according to the U.S. Census Bureau. A child's economic circumstances can affect his or her academic success.
More than 19% of our local population, or more than 33,000 people, is over the age of 65. Approximately 4,100 of these seniors are living in poverty, according to New York State Summary 2019, America's Health Ranking, Senior Report.
---
You Can Help 
VOLUNTEER: Help at a food pantry or volunteer to host a donation drive. Check out all the ways you can help 
GIVE: Small gifts make a difference! Support United Way of the Southern Tier by making a donation
---
Learn More 
Our Program Partners
United Way of the Southern Tier is proud to partner with local nonprofit agencies to offer programs to support struggling families and individuals in our community. See the complete list of our 2022-2023 program partners