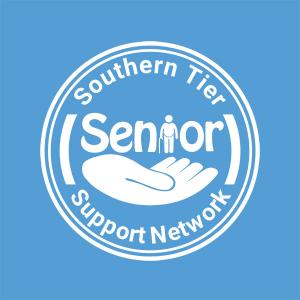 United for Senior Supports
United Way is committed to helping our senior population age safely in place. This includes those who need assistance to care for themselves, or in accomplishing the activities of daily living in and around the home. This also includes those who need home-delivered meals to meet their nutritional needs, or need transportation to medical appointments or the grocery store.   
In Chemung and Steuben counties, more than 19% of the population, or more than 33,000 people, is over the age of 65. Approximately 4,100 of these seniors are living in poverty, according to New York State Summary 2019, America's Health Ranking, Senior Report.
More than 48,000 "Baby Boomers" (people born between 1946 and 1964) are in or nearing their "Golden Years." According to AARP, nearly three-quarters of all Baby Boomers would like to stay in their own homes, or at least in their own communities, as they age.
Active & Engaged
Feelings of loneliness and isolation can lead to serious consequences for senior health. In Steuben and Chemung Counties, nearly half of all households of those age 65 and above are seniors living alone. In addition to providing supports that help the elderly age at home for as long as is safely possible, other programming is available to help seniors remain active and engaged.  
Nationwide, over half a million grandparents were the persons with primary responsibility for their grandchildren who lived with them. In Chemung and Steuben counties, over 1,300 grandparents are raising their grandchildren. United Way is making sure family strengthening supports are available to assist grandparents who are responsible for the young people in their care.
Program Partners
United Way of the Southern Tier is proud to partner with local nonprofit agencies to offer programs to support seniors in our community.
See the complete list of program partners here: 2020-2021 Program Partners