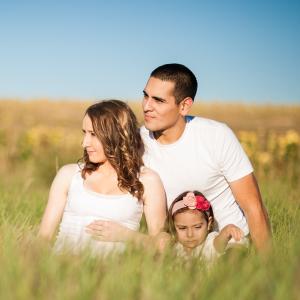 Supporting Positive partnerships
Investments are also made in targeted community initiatives that strengthen the stability of families and their ability to access the services they need to be successful. United Way develops, supports and maintains positive community partnerships that leverage funding, services and other resources that yield positive results.
Attendance Awareness
Chronic absence - missing 10 percent of the school year, or just 2-3 days every month - can translate into third-graders unable to master reading, sixth-graders failing courses and ninth-graders dropping out of high school. The impact hits low-income students, who most depend on school for providing opportunities to learn, particularly hard. This critical issue is preventing too many children from having a chance to learn and succeed. United Way is helping everyone in a community recognize that they have a stake and a role in ensuring that students are in school every day so they can learn.
Every Student Present
A public awareness campaign designed to help school staff, parents and communities understand the impact of chronic absence—missing 10 percent of school. The goals of the campaign are to promote awareness of chronic absence and to build capacity among schools, families and communities to reduce it.
2-1-1 HELPLINE
A free hotline that helps connect people with programs, services and volunteer opportunities in our community, 24 hours a day, seven days a week. The 2-1-1 HELPLINE directory is also available online and offers directories on special topics, such as Teen Helpline and Disaster Resource. 
Southern Tier CA$H (Creating Assets, Savings and Hope)
Southern Tier CA$H (Creating Assets, Savings and Hope) is an IRS sponsored Volunteer Income Tax Assistance (VITA) program, led by Arbor Housing and Development, offering free tax help for low-to-moderate income families and individuals, persons with disabilities, the elderly, and limited English speaking taxpayers who need assistance in preparing their own tax returns. IRS-certified volunteers provide free basic income tax return preparation with electronic filing to qualified individuals.
FamilyWize Free Prescription Discount Program
Another partnership intended to improve financial stability in our community is with FamilyWize Community Service Partnership. UWST is distributing 10,000 free prescription discount cards throughout the community. These cards can provide a substantial savings on prescription medications, depending on the drug, and are accepted at most local pharmacies. With this program, people without health insurance, or who have to buy medicines not covered by insurance, can now afford their medicine and basic needs.